Jerusalem
French Hill Jerusalem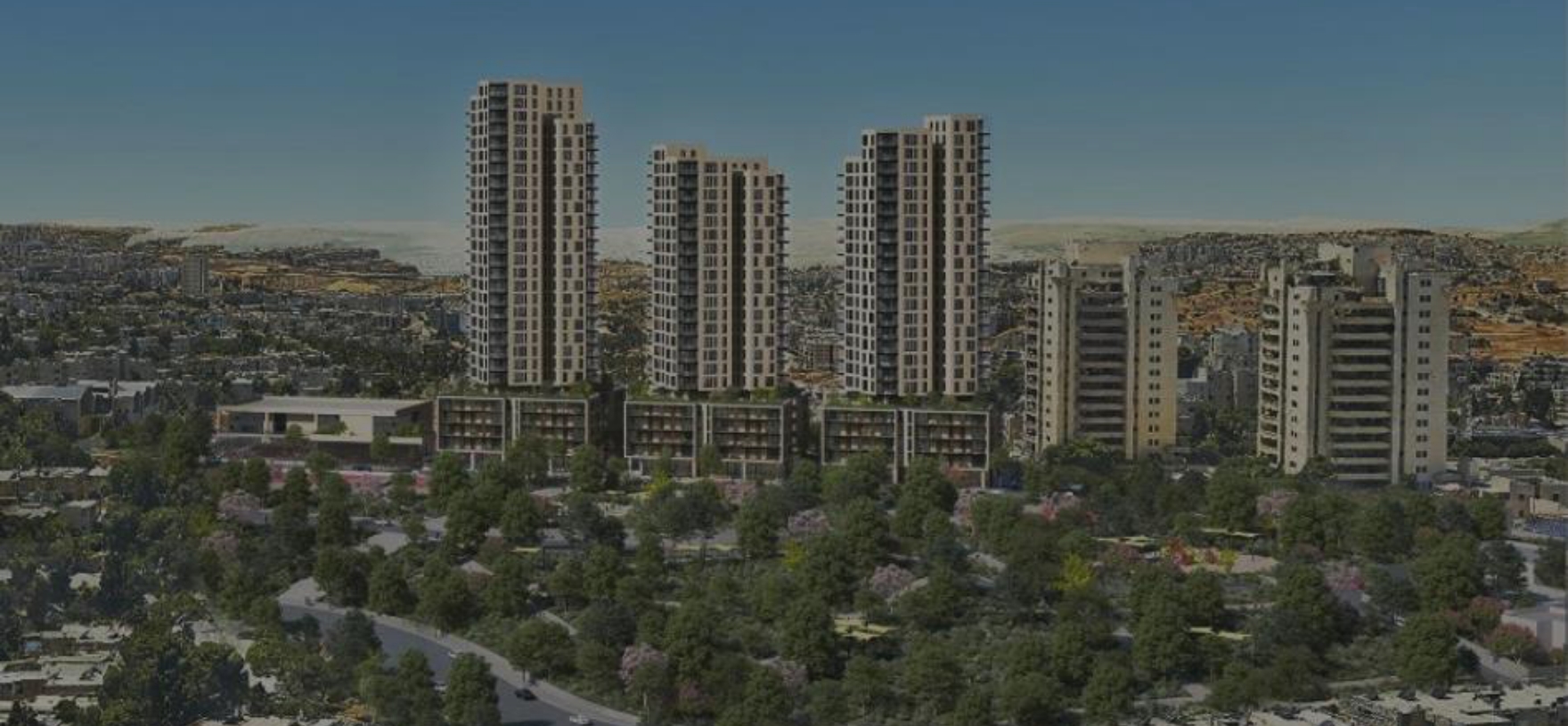 *A simulation solely for illustrative purposes.
Project type

Lands
About the projet
Land that was acquired in a cash transaction in the French Hill Quarter of Jerusalem. The group is promoting a zoning plan under district authority to increase the rights and density in the complex to facilitate the construction of 500 housing, commercial units, and public areas for the benefit of the residents.
Promotion of the plan is being carried out with the full cooperation of Jerusalem Municipality, and the Local Planning Council has even joined in the plan's filing.

Contact Us
Leave details and we will get back to you as soon as possible